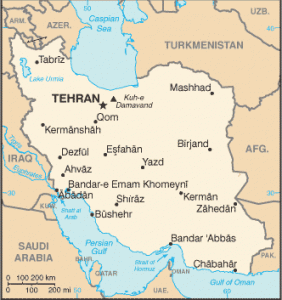 The low level negotiations have largely ignored previous such Iranian overtures
by John Glaser, August 29, 2012
"I'm optimistic about … the future outcome of the talks of the P 5+1, but we have to be a little patient and be cautious in our rhetoric and reactions and keep our limits," Salehi told Al-Monitor. "I'm of the view that there is a way out based on a win-win situation."
"Although we see no justification for the worries of the 5+1 vis-à -vis our peaceful nuclear activities, … we recognize their worries and we are ready to mitigate and alleviate — recognize mechanisms internationally to remove all these worries," he said. "But at the same time, we expect in return they also recognize our full rights to peaceful nuclear activities including the right to enrichment and thecomplete fuel cycle."
While the International Atomic Energy Agency (IAEA) is again making headlineswarning about an expanding Iranian nuclear enrichment program, "senior Obamaadministration officials," reports the Wall Street Journal, "say the 2007 National Intelligence Estimate" which found Iran had dismantled its weapons program in 2003 and had not restarted it, "remains accurate."
Indeed, experts have agreed with the military and intelligence consensus that Iran has no nuclear weapons program and presents no imminent threat. Salehi's statement is yet another diplomatic overture that the Obama administration has failed to capitalize on.
So far, the US-led P5+1 group has made overly strict demands on Iran while continuing aggressive military and economic postures. Iran, on the other hand, has offered a measured proposal which the West balked at and rejected.
In Moscow, the Iranians offered a proposal that included agreeing to halt uraniumenrichment to 20 percent, to more fully cooperate with international inspections, and to "operationalize" the Supreme Leader's fatwa against nuclear weapons. In exchange, Iran asked for easing economic sanctions and international recognition for Iran's right to have a peaceful nuclear program under the Nuclear Non-Proliferation Treaty.
The proposal from the P5+1 demanded that Iran halt 20 percent enrichment, ship out its 20 percent stockpile, and dismantle the highly fortified Fordo enrichment facility. In exchange, the US-led group offered Iran spare parts for its civilian air planes, a pathetic offer that they must have known would not result in much reciprocation.
After the failed talks in 2009 and 2010, wherein Obama ended up rejecting the very deal he demanded the Iranians accept, as Harvard professor Stephen Walt has written, the Iranian leadership "has good grounds for viewing Obama as inherently untrustworthy." Former CIA analyst Paul Pillar has concurred, arguing that Iran has "ample reason" to believe, "ultimately the main Western interest is in regime change."
Last 5 posts by John Glaser
Related articles