Being a Barrister (lawyer) I am always interested in oversupply. (George Ikners ikners.com)
How many solicitors are there in England and Wales? And who are they?
The number of solicitors are growing at four times the rate of the population – find out where they are, their ethnicity and how the numbers have changed
• Get the data
• Main news story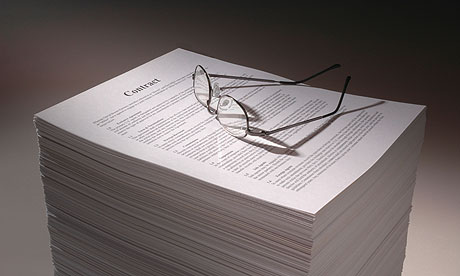 The number of solicitors in England and Wales has rocketed. Photograph: J.R. Bale / Alamy/Alamy
The number of solicitors qualified to work in England and Wales hasrocketed over the past 30 years, according to new figures from the Law Society. The number holding certificates – which excludes retired lawyers and those no longer following a legal career – are at nearly 118,000, up 36% on ten years ago.
The population of England and Wales has only grown at 10% over the same period.
Roll over line to get the numbers. See the fullscreen version
The report, published as a PDF, gives a comprehensive view of being a solicitor today, including:
• Women accounted for approaching half of all working solicitors, a significant shift in the profile of the profession since 2000 when almost two-thirds were men
• Nearly three-quarters of solicitors work in private practice and a significant number, 20,245, in financial firms in the City
• 58% of women gained first or upper second class degrees in law courses compared to 54.2% for men
• Nearly half of all male solicitors in private practive (48.1%) are partners in law firms whereas only 21.1.% of women achieve that level
The geographic split is weighted disproportionately toward the City of London – there are 1,760 solicitors for every 1,000 residents there. But apart from that anomaly, London dominates.
It is also becoming a more ethnically varied profession. Around 11.1% of practising solicitors were from black and minority ethnic backgrounds, up from 10.6% the previous year – and a big change from 2001.
We've extracted the data from the PDFs for you – what can you do with it?
Data summary
Solicitors in England and Wales

Click heading to sort. Download this data

Region

Total number of solicitors

Number of solicitors per 1,000 population

Black, min ethnic, %

White Euro, %

City London
20,245
1,760.43
10
78
Rest of inner London
23,543
7.72
19
67
Greater London
43,788
9.33
15
72
South East
12,112
1.44
8
83
Eastern
7,330
1.27
15
74
South West
5,660
1.08
2
90
West Midlands
7,847
1.44
14
78
East Midlands
4,466
1.00
10
82
Yorkshire & Humberside
7,652
1.46
8
85
North West
12,293
1.78
7
85
North East
3,087
1.19
3
90
Wales
3,683
1.23
3
89
Outside England/Wales
6,602
15
61
Unknown
3,344
5
86
Total
117,862
2.15
11
78
• DATA: download the full spreadsheet
More data
Data journalism and data visualisations from the Guardian
World government data
• Search the world's government data with our gateway
Development and aid data
• Search the world's global development data with our gateway
Can you do something with this data?
• Flickr Please post your visualisations and mash-ups on our Flickr group
• Contact us at data@guardian.co.uk
• Get the A-Z of data
• More at the Datastore directory
• Follow us on Twitter
• Like us on Facebook
Related articles